Our Kindergarten science book about weather. Below you will find links for printables that I created or found on Pinterest. You customize your lapbook by choosing all or just the items you want in your lap book. You will need glue, sizars, card stock, stapler, paper, file folder and printables below.
Click on each image, a separate window will open with either a .PDF or a web page.
Separate links make it easier to choose what you want to include in your book and the paper to use when printing.
Supplies:

Printables:
Print umbrella on card stock
Print top of wheel on card stock and bottom on colored or regular paper
How to print:
Click on upper left – Download the original size of this photo
Then, a window will open asking you to open with ( an adobe reader or other program)
Print on card stock
How to print: click on blue title above picture
See video for user suggestions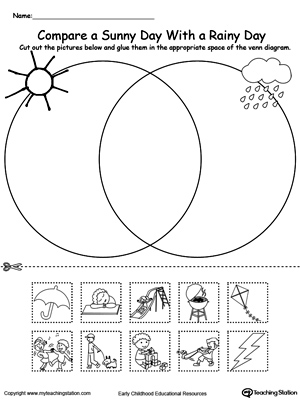 Print on card stock or paper and laminate
How to print: click on blue title above picture
Print boy or girl and clothing on card stock
How to print:
Click on image below
On site click on each image
Then, (right-click on windows) and choose save as
Once on your computer, open in a program and print
Print on cardstock or paper and laminate
Print the cloud viewer on cardstock or paper and laminate
Optional: popsicle stick for handle
How to print:
Click on picture @ E is for Explore site
On image (right-click for windows)
Click on save as
Save to your computer then, print
Print on colored paper to add contrast